Emergency Locksmith in Burnley
There are times when you are going to need an emergency locksmith: whether you have got locked out of your car, not able to get into your office, or stranded outside your home. Thankfully for such occasions, there is our dedicated team at Top Locksmiths Burnley.
Our specialized team will be there in minutes to help with your situation. We respond fast at the time of emergency. We provide plenty of emergency locksmith services and we will always be on hand to help you out.
We Are Your Locksmith Service Burnley Provider
The problem is that lock issues happen anytime and always place you in a tight spot needing a fast solution and help. You can trust us to provide 24H locksmiths in Burnley and the surrounding areas when this happens.
Our professional team of locksmiths is always ready to visit your business or home to fix lock issues or any other concerns related to locksmith service. If you have a home security or a lock issue, you can rely on our emergency lockout service to provide you with a damage-free door opening. So, why not give us a call? We will be right there on your doorstep.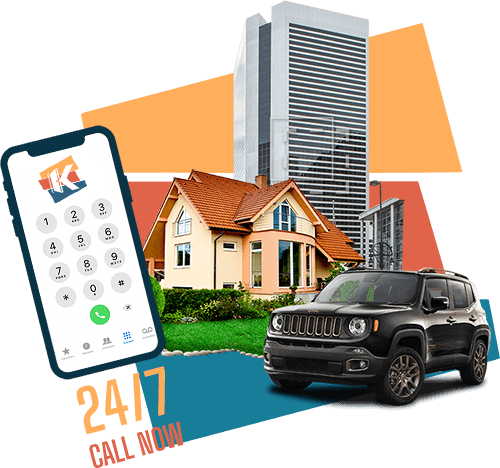 How Top Locksmiths Burnley Can Help You
While our specialties are local emergency locksmith services, we also can help you out with the following:
1. Home/Office Lockouts
Yes, it can happen anytime. Unfortunately, you have loads of things on your mind and forget that your key is the most important thing. At this point you should not force your way through the door, breaking the lock in the process.
You will end up with a broken lock and door, which will be a lot more expensive than calling a locksmith. With our affordable 24-hour locksmith lockout service, we can help you get safely back into your office or home using the right tools without causing damage to the door and lock.
2. Burglary Repairs
We even provide a locksmith Burnley repair service to help replace a lock on the door or window. Thieves often damage the door or window frames when they break in, leaving you vulnerable to repeated attacks. Therefore, we will replace the old lock with a stronger one.
3. Broken Key Extractions
Keys become worn, and as a result they can get stuck inside the lock. Sometimes it can happen when you accidentally use the wrong key. Instead of forcing the broken key out of the mechanism, call us. It is cheaper to repair the lock than have it replaced. The good news there are times we can extract the key without even damaging the lock.
4. Do You Need a Lock Change?
Whether a lock is damaged, or you want to make sure another person has no access to your home using the old keys, a lock change is what you need. The truth is that locks do age, and instead of standing in front of your door one day because the key does not want to turn, it is better to consider having it replaced. Call us for the best advice on new locks for your office or home today.
5. Safe Opening
The worst thing that can happen is when you need to get your valuable items out of a safe, and the lock does not want to open. Even worse, you forgot the combination. There is no need to fret as Top Locksmiths Burnley provides an emergency locksmith service to open a safe.
We even offer safe lock repairs or any troubleshooting situations related to security locks. Our professional locksmiths can help you change the combination to enhance home security.
Why You Need Our Locksmith Burnley Service
While you can find other 24-hour locksmiths Burnley providers, not all are certified, and they can cause more harm than good.
Top Locksmiths Burnley
is a certified and accredited locksmith providing 100% guaranteed customer service.
Our mobile locksmiths have the right tools to solve any lock issues you have. We will save you money and prevent headaches.
We have the experience and knowledge to tackle any lock issue, no matter how complicated it can be. You can rest assured you are getting the best emergency locksmith provider near you in Burnley and the surrounding areas. So, get in touch right now by calling 01254 920100 and we will be there to help.