Top Locksmiths Burnley
So you've had a long day. You just got home and all you want is to open the door, throw yourself on the couch and enjoy a nice evening with your favourite TV show and a nice snack. You reach for your pocket but suddenly realize your key is not there. Maybe you lost it? Left it inside? You're too tired to think, you just want to get inside. Home lockouts can be extremely frustrating and usually happen at the worst possible time.
Hence, what you need is a professional locksmiths service provider who can show up within minutes and help you fix your home lockout situation quickly. At Top Locksmiths Burnley, this is exactly what we offer. Whether you're locked out of your home, business, or car, we're always available to provide quick solutions to your lockout problems. Our services are available 24/7 so that you never have to waste time fixing your lock problems.
We Provide Emergency Locksmith Service
Lock issues can happen at any time. This puts you in a tight situation where you're in dire need of a quick solution. At times like this, you can bank on us to provide emergency locksmith services for residents in Burnley and the surrounding areas. Our professional locksmiths are always ready to come to your home or business to fix your lock issues quickly. We offer a 24hrs emergency service every single day of the week. So if you're suddenly in need of an experienced locksmith at 11 pm, you don't have to wait till morning if you live in Burnley, call us and we'll be at your doorstep within minutes.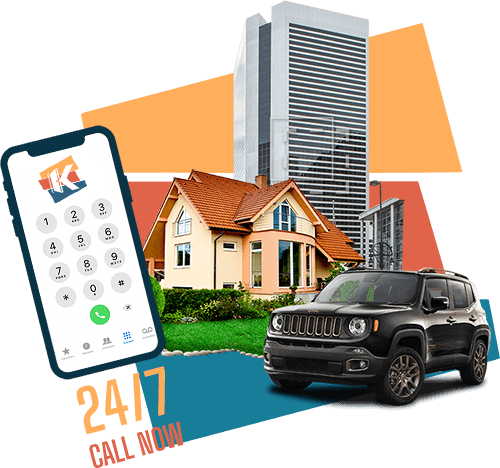 Non-Emergency Locksmith Service
If you need a Burnley locksmith to fix your non-emergency lock issues, we are just one call away. Our services include:
Broken Key Extraction: After a while, keys begin to wear out. This could cause the key to break inside the lock. A key can also break when you try to use the wrong key to open a lock. Extracting a broken key from a lock is a delicate process. If you try to do it on your own, you may end up damaging the lock's mechanism. Locks are cheaper to repair than to replace. Hence, it's best to call a professional to fix the issue right away. More often than not, we can successfully extract the broken key fragment without needing to replace the lock.
Home/Office Lockouts: It can happen to anyone in Burnley. With so many things on your mind, it's easy to forget to take out your keys. When this happens, it's important not to try to force your way through by breaking the lock or trying to pick it with an object. You could damage the lock or even your door. This can jeopardize your security and make your home/business vulnerable to break-ins. We offer home/office lockout services to help you get into your home or office safely. With the right tools, we can fix the problem without damaging your locks or door.
Burglary Repair: We provide burglary Repair services to help fix the lock on your door or window when you suffer a burglary attack. Burglars usually damage your locks, door, or frame when they break in. This leaves your door and windows vulnerable to further attacks. We can help to repair the damage or even replace your locks with stronger ones if required.
Auto Lockout: This is a common problem for drivers whose cars use conventional keys for door locks and ignition. If you ever get locked out of your vehicle, there's no need to panic. All you need to do is call Top Locksmiths Burnley. We have the right tools to help open your car door. We can also fix your car lock if it's stuck in the lock position. Your car lock can get stuck due to broken key fob, broken connections, or even a jam in the lock. Whatever the problem is, we can fix it promptly.
Lock Change: If your lock has been damaged beyond repair, replacement is inevitable. Also, you may want to change your locks if you're moving into a new home or if you've had the locks for a while. Since locks age with time, changing them can help prevent home/office lockouts in the future. It also prevents your home or business from being easily burgled. Hence, a change of locks is quite important to your property's safety. We can change your locks and give you some advice on the best options available to you.
Safe Opening: Is your safe malfunctioning or have you forgotten the combination? We can help you open your safe so that you can gain access to your valuables again. Our professional locksmiths are experienced and will open your safe without damaging your valuables. We provide safe opening, repair, or troubleshooting. Sometimes, you might want to update your safe combinations if you think someone else has access to it. While some safes allow for easy combination updates, others are a bit more complicated. We can help you update your safe combinations to enhance security.
Don't hesitate to call us now if you need more information or submit our free estimate form.